If you've ever browsed a health magazine, or maybe clicked on a weight-loss TV drama, you may have heard of the Mediterranean diet. It's as easy as eating margarita pizza and drinking red wine, right? Well, not quite.
Less of a strict diet and more of a suggested collection of healthy food groups, the Mediterranean Diet appeals to most dieters because of its flexibility. The food groups are based around the diets of people who live in and around the Mediterranean sea, citizens of countries like Italy, Greece, and Spain. In these sunny parts of Europe, residents traditionally eat vegetables, whole grains, fish, poultry, and, yes, the occasional glass of red wine.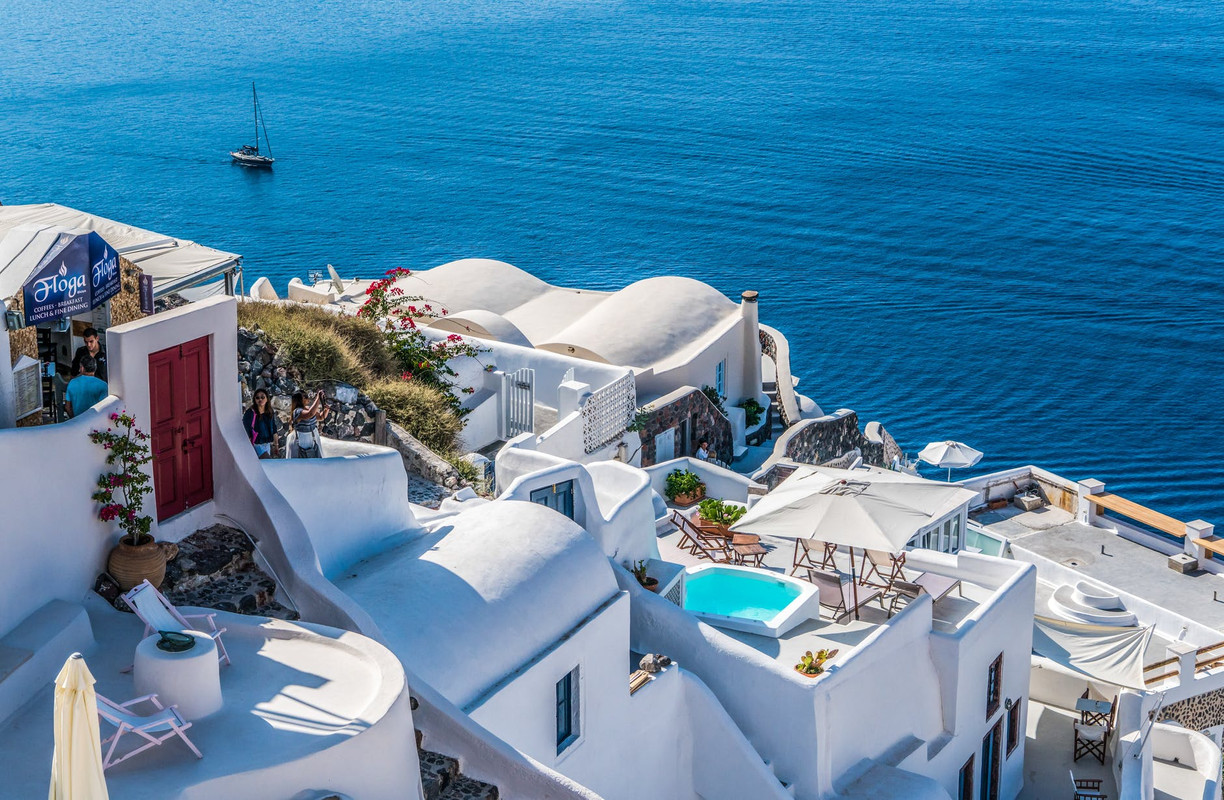 To learn a bit more about the Mediterranean diet, read on. We'll discuss why non-Europeans have been adopting the diet since the '50s, the do's and don'ts of the diet, and an easy solution for adopting the Mediterranean diet in your own life.
Why Do People Adopt the Mediterranean Diet?
According to the Mayo Clinic, interest in the Mediterranean diet began back in the 1950s. A number of studies at the time suggested that the foods primarily eaten by the citizens of Mediterranean countries helped prevent heart disease and stroke.
Not much has changed in 70 years: non-Europeans tend to adopt the Mediterranean diet to promote their cardiovascular health.
Some dieters prefer the Mediterranean diet because the food groups are delicious, variable, and can help some folks lose weight. The diet cuts out fatty options like refined carbohydrates, processed sugars, and red meat, which can help dieters cut the extra pounds.
Lastly, the Mediterranean Diet is a popular choice for athletes, people who work on their feet, and anyone living a lifestyle featuring excessive exercise. The Mediterranean Diet is mostly plant-based, but still offers access to key athletic nutrients like protein and carbohydrates. If you're looking to up your performance while cutting back on heavier food groups, the Mediterranean Diet could be your ticket.
The Foods You Should and Shouldn't Eat
One of the best aspects of the Mediterranean diet is its flexibility. If you're trying to go Mediterranean, but you don't like seafood, you can sub out seafood for chicken or turkey. If you hate chickpeas, you can switch to black beans.
With that flexibility in mind, we've broken this section into three parts: suggested portions of food groups for a Mediterranean meal, the foods you should eat according to Healthline, and the foods you shouldn't eat according to Healthline. Feel free to mix and match your meals as you see fit!
Readers should note that 1) this list does not include every single food you could eat while on the Mediterranean diet 2) everyone has unique dietary needs, and should follow a doctor's or nutritionist's advice.
Suggested Portions
A Mediterranean plate will look something like this:
50% fresh vegetables
25% nuts, seeds, or whole grains
25% fish, seafood, poultry, or dairy
Dessert: fresh fruit
Drink: mostly water, with the occasional glass of red wine
Mediterranean-Diet-Friendly Foods
To keep your diet on the sunny and healthy side, try and stick to these types of foods in the portioning listed above.
Vegetables: spinach, bell peppers, tomatoes
Nuts, Seeds, Legumes, Tubers: almonds, peanuts, potatoes, chia seeds, chickpeas, beans
Whole Grains: brown rice, pasta, rye, barley, and oats
Fats: Olive oil
Seafood: Salmon, trout, clams, oysters, shrimp
Poultry: chicken, turkey, duck
Eggs: chicken
Fruit: strawberries, oranges, raspberries, blueberries
Dairy: milk, yogurt, Greek yogurt, cheese
Foods Not Friendly to the Mediterranean Diet
Fatty proteins: red meat, bacon, processed meats
Processed grains: white rice, pasta
Trans fats: donuts, fried chicken, biscuits, margarine
Processed sugar: soda, cakes, candy
Alcohol: beer, liquor, wine in excess
Stick to the Mediterranean Diet with Meal Delivery
Meal delivery services can be an easy way to start and stick to your new Mediterranean diet.
Many meal delivery services offer diet-friendly meal options. Even if the company you like doesn't offer Mediterranean-diet-specific meals, they might offer options that still fit the Mediterranean diet well. When shopping for meal options, look for descriptors such as "plant-based," "vegetarian," "vegan," and "pescatarian." These plant- and fish-based diets should fit the Mediterranean criteria well!
Several meal delivery services also offer the choice to pick and choose your meals in a week-by-week fashion. If you're just starting out on the Mediterranean diet, maybe you place a small order for two Mediterranean-diet-friendly meal kits and see how the experiment goes. If you're a hardcore Mediterranean veteran, you can slip in a few delicious Mediterranean-style meals as a way to ease your weekly schedule.
If you're trying to promote heart health, lose weight, or just eat deliciously, Mediterranean-diet meal kits can be the place to start.